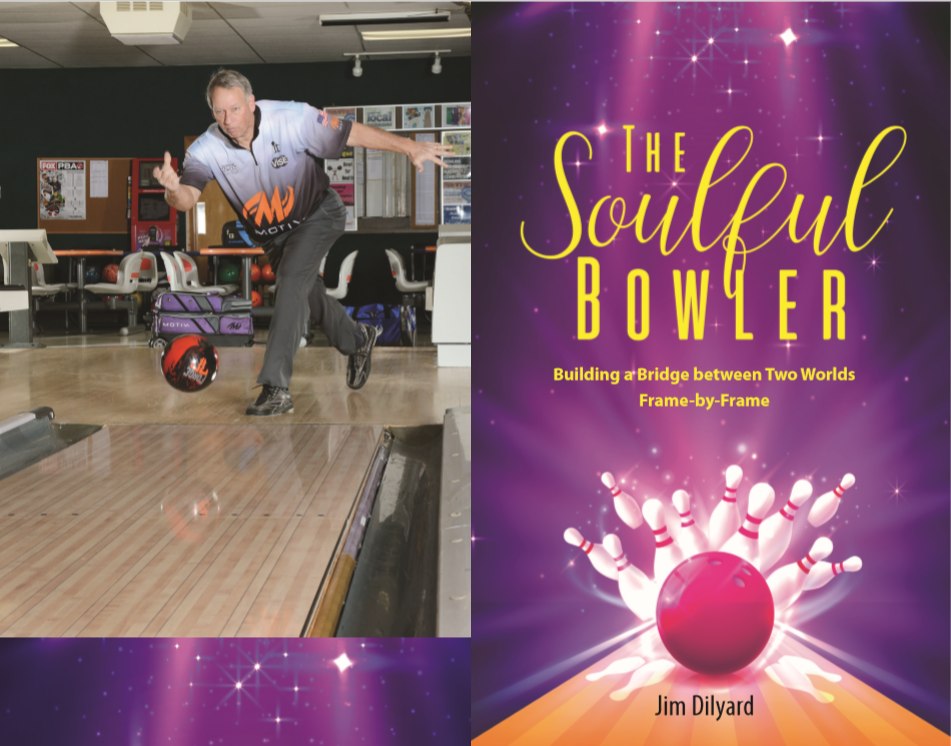 "The Soulful Bowler, Building a Bridge between Two Worlds Frame by Frame is a fun introspective and interesting journey through the pinnacle of bowling – a 300 game. Jim does a masterful job of walking the reader through the mindset details of a player who is approaching bowling score perfection, both between shot and during each shot. And with each delivery of the ball, Jim also imparts knowledge on the nuances of proper adjustments to say lined up on the ever-changing lane. For those who have had the pleasure of having a 300, they will certainly relate very closely with this book. For those who are still waiting on the elusive game, The Soulful Bowler will help guide their thought and adjustments frame by frame."
-Ron Hatfield, USBC Gold Level Coach
"A comprehensive and surprisingly philosophical guide to the sport of bowling.

"We play games to fill the time, to take the pressure off, and to find ways to enjoy and smell the roses all at once," writes Dilyard (Ian and the Great Silver Dragon: A Friendship Begins, 2019, etc.) in this nonfiction work. "Can we learn how to play these games with more fulfillment, and elevate our consciousness at the same time?" It may seem like an overreaching question, but such queries have resulted in successful books in the past, such as Eugen Herrigel's classic Zen in the Art of Archery (1948) or even Ben Hogan's Five Lessons (1957) by Ben Hogan with Herbert Warren Wind, which both reached wide audiences by blending sports instruction with advice for living. Dilyard, a self-described bowling obsessive, never loses sight of the practical elements of his discussion; indeed, his book is filled with engaging insights into the physical components of the sport: "Tossing a bowling ball puts the body in an unbalanced state and therefore it will attempt to find balance," he explains in terms that will bring some comfort to students of bowling who thought that they were merely uncoordinated. "Training the body to not do a reflex movement takes time." Indeed, time is a pervasive theme throughout the book; Dilyard is very good at explaining the physical subtleties of the game, but he stresses that time and practice are essential: "It may not take a lifetime to solidify being good," he writes, "but it will take much more than five minutes." However, alongside this expert advice about how to perfect one's bowling game, there are deeper observations about the "search for perfection," which Dilyard sees the sport as embodying. The game, he insists, is ultimately about honing one's inner self by making key decisions: "It is and always will be about making choices, and thereby creating different outcomes." He manages to combine the philosophical and the practical with seamless skill, and even readers who have no immediate plans to visit a bowling alley will find his book to be enlightening.

An offbeat bowling manual that makes for compelling reading."
-Review from Kirkus